Principal's Message:
Believing strongly in the motto "Technology for Prosperity ". Technical Education is the backbone of every nation and is the stepping stone for a country to move into the niche of a developed nation. Apart from curricular activities there is also an ample of scope in extracurricular activities at BOSE Cuttack where in the students are encouraged to show their talents & skill.
.
Our Vision
To accomplish and sustain academic eminence in the sphere of technical education in the state of Odisha and become an acclaimed and the most sought after Diploma Institution, every young and aspiring student would feel proud to be a part of.
Our Mission
To nurture the development of skill, attitude and core competence; inspire innovation and promote distinction in students to enable them to stand out in their academic pursuits.
To hone the raw talent in the students and produce intellectually sound, technically resourceful and professionally competent, diploma graduates to stride into the challenging world to make difference.
ACHIEVEMENTS

Topper Students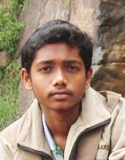 Debrachit DeepansuBranch: Auto
Percentage: 86%
Rahul KarmakarBranch: Mechanical
Percentage: 84.11%
Shantilata PaleiBranch: CSE
Percentage: 87%
NAMITA MOHANTYBranch: Electrial
Percentage: 90%
RAJASHREE BEHERABranch: CIVIL
Percentage: 93%
Sushanta BhanjdeoBranch: AUTO
Percentage: 86.50%
SHAKTI PATTANAIKBranch: CSE
Percentage: 91%
TUSAR KU. MONDALBranch: IT
Percentage: 89%
Role Models
ANIRUDHA PATRA
His love for machines saw him enrol for diploma in Mechanical Engineering at Bhubanananda Orissa School of Engineering (Bose) in Cuttack after completing H.S.C. Anirudha Patra of Jagatpur in Cuttack district is now working as a Senior Manager (Mechanical) at Reliance Industries Ltd, Jamnagar, in Gujarat and drawing a monthly salary of Rs 1.5 lakh. According to Anirudha, education is not about learning facts but training the mind to think. The laboratory at the institute helped him understand the machines better and boost his confidence through interaction with different professionals, preparing him to join the skilled workforce of the country.
ALOK KUMAR BEHERA
As a Senior Associate with Cognizant Technology Solutions, Kolkata, Alok Kumar Behera is drawing Rs. 1.20 lakh per month. This dream job came after a lot of hardships. His father, a farmer from Bagoi in Jagatsinghpur, found it difficult to finance his education. Instead of losing hope, Alok worked hard for financial independence as he knew that it was the only way he can support his family. After H.S.C, he enrolled for diploma in AE&I Engineering at Bose, Cuttack, and completed the course in 1999. His sincerity towards the course and his family paid off and the offer from Cognizant changed his life for better.
KAMALAKANTA DAS
The industry experience and training while pursuing diploma in Electrical Engineering from Bose, Cuttack, helped Kamalakanta Das land a job with Vandana Global Ltd, Siltara, in Raipur. He completed the course in 2001 and is currently drawing a monthly salary of Rs 93,000. The job also helped him to fix the failing financial condition of his family staying at Balichaunia in Balasore. Son of a teacher, Kamalakanta had seen his father struggle to meet their needs. Today, he is helping them lead a comfortable life. He believes success depends on quality of labour and this uncompromising attitude has helped him climb the ladder of success.
TULU PRASAD
He was keen to pursue a course, which would open up job opportunities for him. After much deliberation, Tulu Prasad opted for diploma in Electrical Engineering at Bose, Cuttack. A native of Jenapur in Jajpur, he completed the course in 2004 and is currently employed with Bharat Heavy Electrical Ltd as Assistant Engineer (Production). He draws a monthly salary of Rs 78,000. Tulu attributes his success to the institute, which gave him the right technical training and a congenial environment to grow and prosper. His parents, who had supported his career choice, are happy that financial difficulties at home didn't deter him from aiming high.
PRAGNYA PRIYADARSHINI
She is a Senior Engineer with ACBIL at Korba in Chhattisgarh and draws Rs 72,000 a month. For this daughter of a farmer of a small village in Jagatsinghpur, the decision to go for technical education was nothing but a leap of faith. Pragnya Priyadarshini believed in her capabilities and her parents trusted her career choice. After H.S.C, he enrolled for diploma in Civil Engineering at Bose, Cuttack. Under the guidance of her teachers, she excelled in her studies. Pragnya completed the course in 2003 and soon floodgate of opportunities opened up for her. Her family back home cannot stop gushing over her success.
Certifications & Affiliations
Our Events & Gallery